Amish Heritage And Village News
Want to learn more about Amish traditions, culture, and heritage? Want to see how The Amish Village changes over the seasons? We pack our blog with helpful articles all about the Amish culture and some news about The Amish Village.
Animals at Amish Village
May 13th, 2019
Spring is finally here in Amish Country and we aren't the only ones excited for the warmer weather, our barnyard friends are too! Our barn is home to many rescued farm animals including pigs, goats, sheep, chickens, miniature horses, and more.
Here at The Amish Village, we make sure our animals are comfortable, loved, and kept in a safe environment. We love our animals, and we know our guest do as well, so we wanted to highlight just a few of them until you can meet them yourself.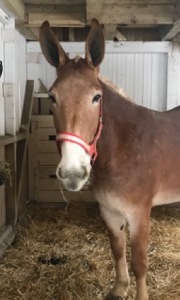 Molly The Mule:
Molly is our loveable mule! She is very affectionate with our guests and enjoys being fed along with any photo opportunity she can get! Molly is always ready to say hello and welcome our guests to the farm!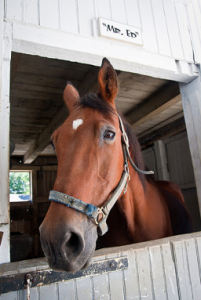 Mr. Ed The Horse:
Mr. Ed is housed in our barn with the rest of our rescued animals, and many say he's the most photogenic of our farmhouse friends! He loves visiting with families, being petted, and eating! Mr. Ed loves attention so be sure to stop by his stall, say hello, and snap a photo with this gentle giant.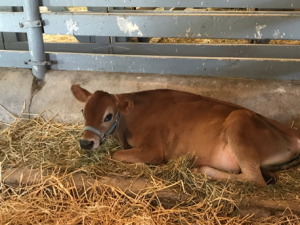 Freddie The Bull:
Our adorable bovine, Freddie, is one of the friendliest animals in the barn! He loves giving kisses, being pampered by our guests, and meeting families who visit the barnyard. He is always ready to make new friends!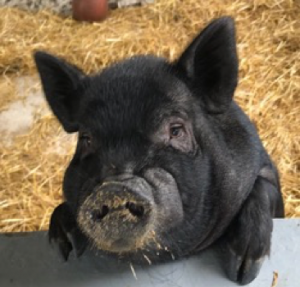 Jakey The Pig:
Jakey, our friendly potbellied pig, is always ready to snap pictures with our guest, but in-between photo ops he is keen on talking long naps and gobbling up treats!
After a busy day of socializing with our guest, our barnyard friends like to relax. Each evening, the Amish Village animals go on a stroll and take time grazing around the fields.
Stop by our barn during your tour to meet, pet, and feed our farm animals. Farm animals are important within the Amish community, each having their own set of specific skills and jobs. Take our Farmhouse and Village Tour to learn more about the roles of the animals, and meet some of our friendly faces along the way.