The Total Amish Experience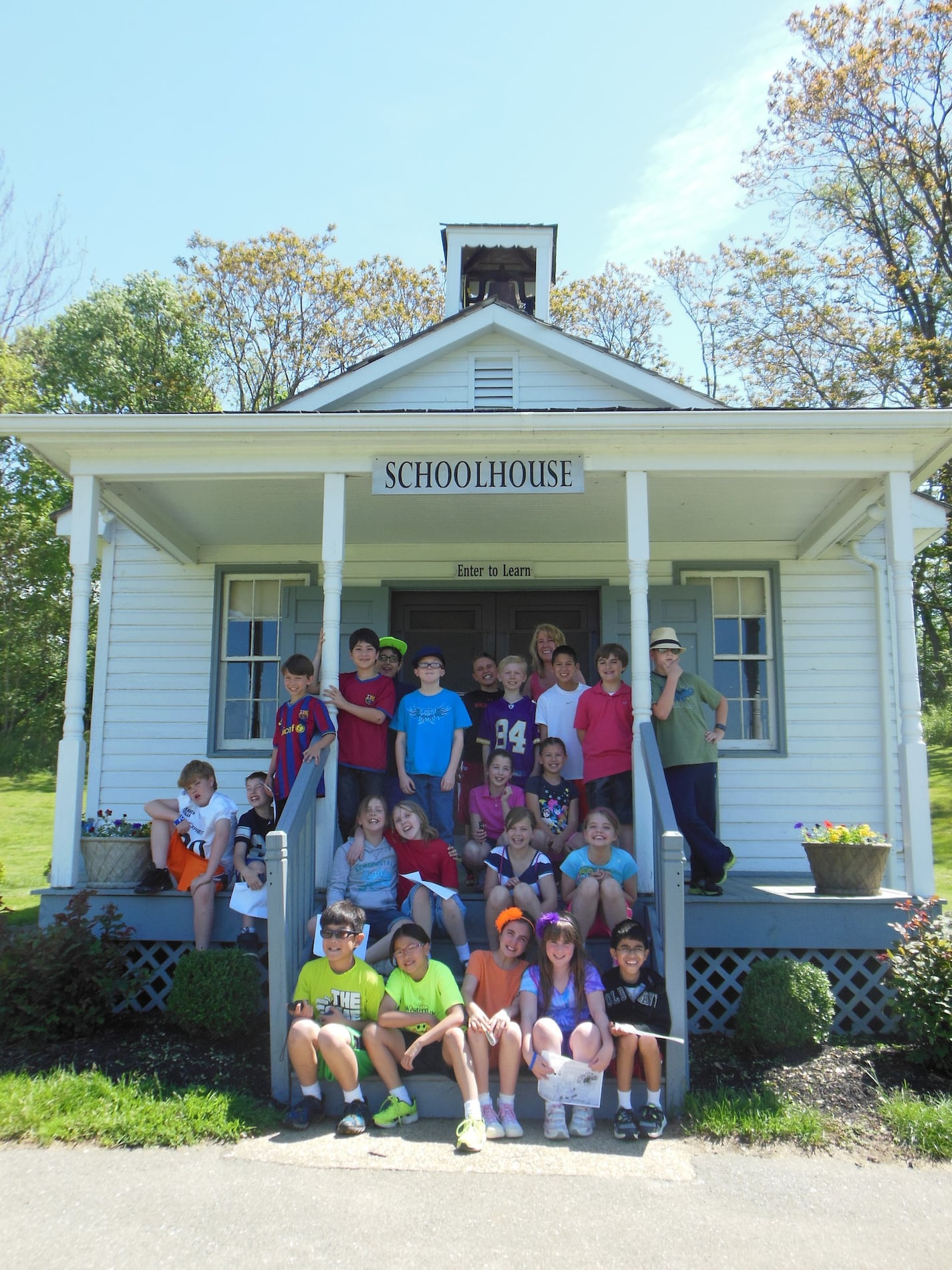 Visiting The Amish Village is a great way for school students to learn about a culture that has remained relatively unchanged for more than 300 years. Your class can get out of the classroom and use all of their senses to fully experience what it means to live like the Amish do in today's society. On your trip, your students will enjoy multiple educational features, including the following:
Authentic Amish Farmhouse: Listen to stories about Amish history, culture, and religious traditions.
One-room Schoolhouse: Compare your school to the Amish schoolhouse, and even see real examples of Amish students' classwork.
Windmill & Water Wheel: Get a taste of living off the grid and how these tools make it possible for the Amish to complete certain tasks.
Blacksmith Shop: Examine the tools and equipment used to keep an Amish farm running.
Amish Barn: Pet and interact with the animals in our barn. (Be prepared for farm animal smells!)
Buggies, Plows, and Tools: Sit on a real Amish buggy and see the world from another's perspective.
Picnic Grounds: Bring bagged lunches or purchase baked goods at the market to enjoy on our open-air picnic grounds.
Shops: Purchase an Amish-made or Lancaster-themed souvenir to commemorate this educational experience.
School Class Trip Details
Our staff is dedicated to helping you plan the details of your field trip to make sure your students get the most out of their educational experience. We can accommodate multiple busloads of students, and we are happy to tailor our tours to fit the needs of your specific group. Student tours start out with a 25-minute guided tour of our authentic Amish Farmhouse, where a local tour guide will provide engaging information about the Amish and encourage your students to ask questions about what they're learning.
At the conclusion of the Amish Farmhouse tour, your local guide will escort the students as they explore the rest of our 12-acre property and outbuildings. During this 30-minute tour, students can ask questions about the Amish lifestyle, how different buildings are used, and more. Wherever your class wants to explore on the property, you'll always have someone on hand to answer questions and enrich the students' Amish experience.
Customizing for Your Class Trip
We welcome anyone who is curious about the Amish! Our tours are ideally suited for kindergarten through 6th grade, but we are able to adapt material to older students. You can even send outlines and curriculum ideas to our staff at least two weeks prior to your visit, and together we'll develop the perfect class trip for you and your students.
Teachers and school administrators who have something specific in mind for a trip to Amish Country should be sure to contact us to discuss their plans. Whether it involves spending time with the farm animals at the barn, or a unique teaching experience in our one-room schoolhouse, we're happy to customize a Lancaster County Amish experience just for your students.
School Trip Scheduling and Rates
General School Tour Rates
Class trips, field trips, and group educational experiences must be scheduled in advance. We require at least two weeks' notice prior to your arrival. Teachers can create a unique immersion into Amish culture by completing a reservation request. If you have any questions, please contact our Group Sales department at 717-687-8511 or via email at groups@amishvillage.com.
Groups must be 20 students or more and will receive discounted pricing from the standard admission. Pricing is based on the time of year and any specific needs or requests your class may have. Please contact us or request a reservation for specific rates for your student tour or class trip.