Come Experience Harvest Time in Lancaster County, PA!
August 1st, 2023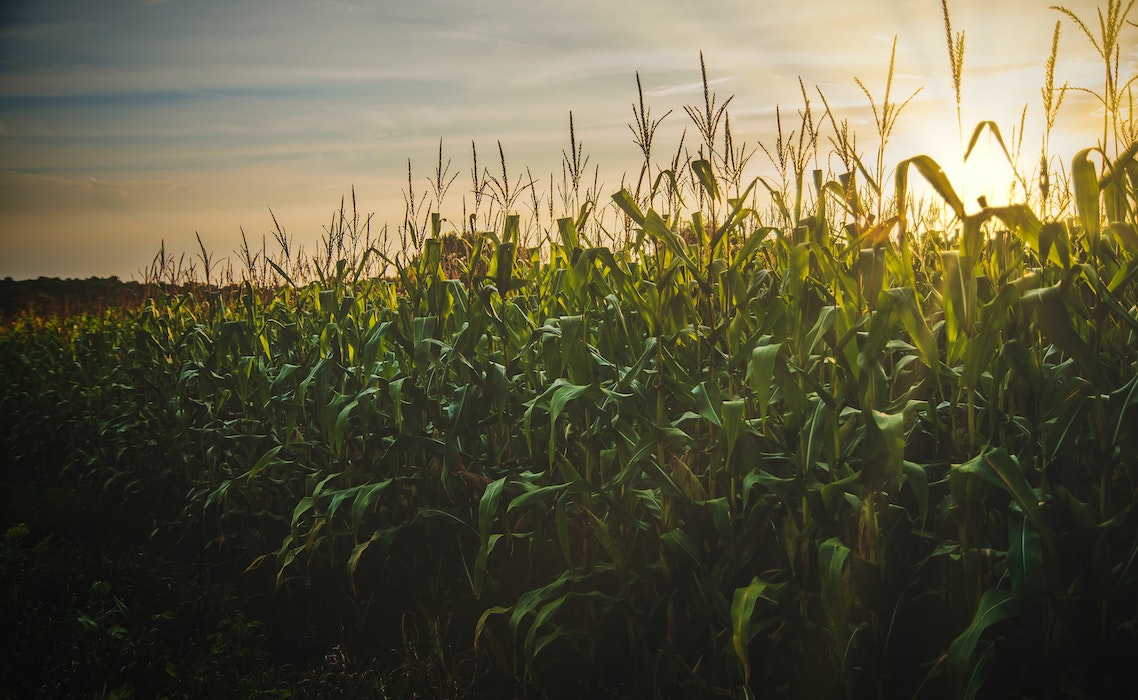 There's much to celebrate about the agricultural landscape of Lancaster County. It is truly one of the most diverse that you'll find not only in Pennsylvania, but in the entire country. And our lush farmland is one of the reasons why millions of people visit this area every year.
The traditional summer and fall produce grown here in Lancaster County represents a significant portion of Pennsylvania's annual agricultural income. Drive down just about any backroad this time of year and you'll see farmers hard at work in their fields. Then drive down another backroad and you're sure to find the fruits of their labor at roadside stands that are overflowing with seasonal produce. Harvest time is serious business! 
Popular Seasonal Crops in Lancaster County
If your travels take you to Lancaster County this summer or fall, here are some of the seasonal crops that you're sure to find.
Tomatoes. 
Move over Jersey tomatoes…because Lancaster County has some of the best tomatoes around! You'll find this local gem just about everywhere starting in July and lasting through the rest of the summer.
Pennsylvania is a high-ranking state for tomato production and Lancaster County is the state's largest producer of the fruit (a tomato is botanically considered a fruit because it contains seeds and grows from the flower of a plant, but it's typically used as a vegetable in cooking).
Washington Boro, located in western Lancaster County, is known for their extra-tasty tomatoes. The soil, climate, and proximity to the Susquehanna River make it the perfect spot to grow the crop, and people from all over the region visit every year to attend their popular tomato festival. 
Corn. 
Nothing says summer in Lancaster County like corn. It's a crowd favorite and readily available from mid/late July through early fall.
It's very common to see acres of tall corn stalks growing in the area. Much of it is field corn that is used for animal feed. Other varieties are typically grown in smaller gardens that are owned by the Amish, picked fresh, and sold at local markets and roadside stands. 
The most popular varieties are white corn, called Silver Queen, and white/yellow corn which is known as Bread & Butter corn. 
Peppers. 
Peppers of all types are also found in abundance starting in mid-summer. The most popular is the bell pepper, which you'll find locally in many colors of the rainbow – green, yellow, and orange.
A variety of hot peppers are also readily available in Lancaster County. Many enjoy using these peppers when making relish, salsa, or hot sauce. And have you ever tried hot pepper jelly?
Peppers of all kinds are commonly used in canning. More on that topic in our next blog post!
Peaches.
Have a sweet tooth? There are plenty of locally grown fruits to enjoy when visiting Lancaster County in late summer and early fall, including peaches. 
Pick-your-own peach orchards can be found throughout the area. A number of peach varieties are available starting as early as July and as late as September. And you'll often find homemade peach pies, peach cobbler, and peach ice cream in our local stores and farmer markets!
Watermelon.
Like peaches, watermelons are typically in season from July through September. If you come across watermelons for sale when visiting the area, follow these tips for picking the perfect melon:
The heavier the watermelon feels, the juicier it should be. Pick a watermelon with a brown (not green) stem. This means it grew longer on the vine and should be tastier. And give your melon a tap – if it makes a deep, hollow sound it's a keeper! 
Apples.
As fall approaches, apples are ripe for the picking. Orchards abound throughout Lancaster County, and most apple varieties are ripe beginning in late September and October.
If you visit Lancaster County in the fall, be sure to visit one of the many apple festivals taking place in our surrounding towns. You're sure to find locally made applesauce, apple cider, pies, apple dumplings, and of course hot apple cider donuts. 
Pumpkins.
A trip to a local pumpkin patch is a must-do if you're visiting Lancaster County this fall.
There are lots of pick-your-own pumpkin destinations to choose from. In addition to pumpkin picking, many places also have other family-fun activities such as hayrides, corn mazes, and petting zoos.
Experience the Many Flavors of Lancaster County
Bring your appetite to Lancaster County soon! And while you're here plan a visit to The Amish Village. We offer year-round tours and have something for everyone – families, students, culture seekers, history buffs, and explorers.
Learn more about our tour packages, starting at just $7 for children ages 5-12.