Amish Heritage And Village News
Want to learn more about Amish traditions, culture, and heritage? Want to see how The Amish Village changes over the seasons? We pack our blog with helpful articles all about the Amish culture and some news about The Amish Village.
Educational Tours that Make Learning Fun for the Whole Family
September 3rd, 2020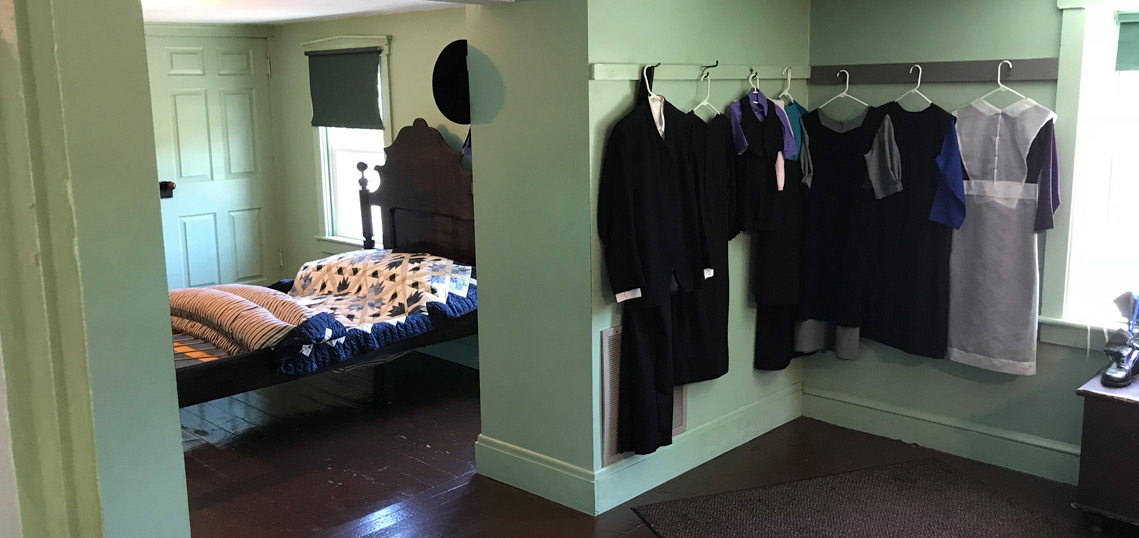 The family fun doesn't have to stop just because school is back in session. With many students learning in hybrid or remote formats, educational daytrips are gaining traction as parents look for new ways to keep kids engaged and entertained while navigating our new educational and social model.
Adding an educational component to family outings not only fosters curiosity of different ideas, people, and places, but can also open your children's eyes and minds to experiences they would have never been exposed to inside the classroom.
If you live close to, or are planning to visit Lancaster County Pennsylvania, taking a tour of Amish Country will prove to be as entertaining as it is educational. To get you started on your edu-taining outing, we've compiled our top list of fun things to do with kids while you learn more about the Amish living in Pennsylvania Dutch Country.
Tour an Authentic Amish Farmhouse
A guided tour of an Amish farm and house at The Amish Village is a great way to teach students about a culture that has remained relatively unchanged for nearly 300 years. Walking through the home room-by-room offers a first-hand look at how the Amish community adapts to the modern world around them. From the kitchen appliances, bedrooms, and summer kitchen you'll learn about the many Amish traditions and customs that remain fully intact today, including the history behind the Amish style of clothing and why some Amish men grow a beard. After the tour, your family can discuss how different it would be to live without cell phones, TVs, and laptops.
Visit an Amish Farm Barnyard
Your family may be accustomed to pets like dogs, cats, and guinea pigs, but how would it feel to take care of goats, horses, and a pig? Farm animals are important to the Amish community, each playing a different role on the Amish farm. At the Amish Village though, the animals do less work and more play. Many of the farm animals that live on the 12-acre property are rescues, brought here to live safely while enjoying the many guests who visit. While exploring and learning about the Amish way of life, you can stop at the barn to get an up-close look (and feel) of the type of animals you'd have if you were raised Amish.
Tour a One-Room Schoolhouse
If your family has been experiencing remote learning in one room of your home, you may be able to better relate to what it might be like to go to school in a one-room schoolhouse. However, instead of just a few children from the same family, the Amish educate 25-30 1st through 8th grade students all in one room, with just one teacher to handle all of the lessons. As you take your self-guided tour of the 12-acre property at The Amish Village, stop in the one-room schoolhouse to experience how different cultures approach education.
Get Lost on the Backroads of Amish County
If you live in a big city or even the suburbs of Central Pennsylvania, a ride through the backroads of Lancaster County is a must-do experience. Rolling hills. Miles of wide-open spaces. Beauty as far as the eye can see. Aboard the Backroads Bus Tour at The Amish Village, your 90-minute guided tour will take you directly past Amish homes and working farms. You'll learn about Amish family traditions, customs, and get insight to their beliefs. You'll even stop at an Amish-run business where you can interact with a few members of the Amish Community. While the Amish don't pose for pictures, they are great conversationalists.
Visit an Amish Market
Pennsylvania Dutch baked goods, jams and jellies, and homemade crafts make the perfect souvenir to help you remember your educational day in Pennsylvania Amish Country. From traditional strawberry jam, homemade candy, caramels, and stroopies, to crafts and knick-knacks, you find it all at The Village Store and Smokehouse Market. Just look for the red and blue buildings on the grounds at The Amish Village.