Amish Heritage And Village News
Want to learn more about Amish traditions, culture, and heritage? Want to see how The Amish Village changes over the seasons? We pack our blog with helpful articles all about the Amish culture and some news about The Amish Village.
Five Popular Quilting Patterns Among the Amish in Lancaster County
October 5th, 2022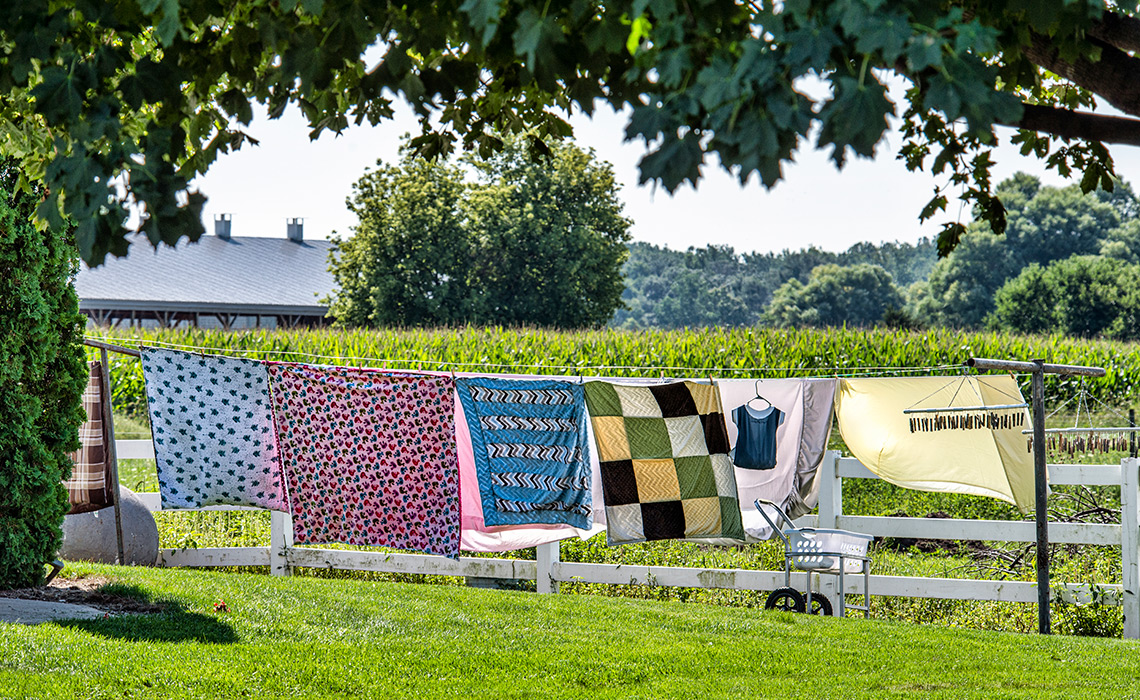 Visitors traveling to Lancaster County to see the Amish are often in search of Amish crafts like homemade quilts. The skill of quilting is still an important part of Amish culture today. Many quilts are made for special occasions within their community and indicate life-changing events such as weddings, births, and friendships. Amish quilts are valued as precious family heirlooms and are passed down from generation to generation.
Amish quilts often feature elaborate designs of diamonds, vines, wreaths, flowers, and grids. You can see these details in these five popular quilting patterns used among the Amish in Lancaster County: Double Wedding Ring; Dresden Plate; Log Cabin; Bethlehem Star and Sunshine and Shadow. While these patterns are not specific to the Amish they are frequently seen in Amish quilts throughout time.
Double Wedding Ring Quilt Pattern
The Double Wedding Ring quilt pattern has long been a symbol of love and lasting relationships with its interlocking rings symbolizing marriage. It is one of the most commonly used quilting patterns among the Lancaster County, Pennsylvania Amish and can often be seen on family heirlooms and decorations. This quilt pattern is full of tradition because Amish mothers and grandmothers often make a quilt with the double wedding ring pattern for their children as gifts on their wedding days or anniversaries.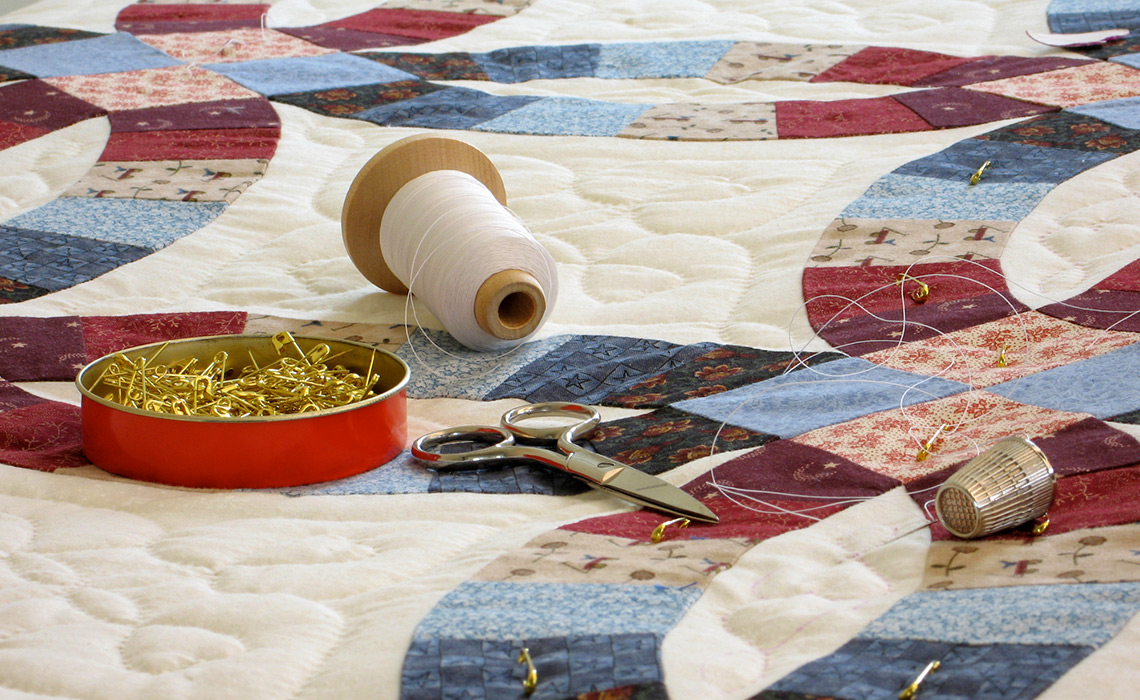 Dresden Plate Quilt Pattern
The Dresden quilt pattern is named after the town of Dresden in Germany. During the Victorian Era, Dresden was known for its fine porcelain plates with colorful flowers and foliage. So, it comes as no surprise that the Dresden Plate quilt pattern features a series of petals fanning out from a circle. Each petal is made from a different color or pattern of fabric, and the design repeats throughout the quilt. Spring flowers symbolize new beginnings, so it makes sense the Amish use the Dresden Plate quilting pattern for baby quilts.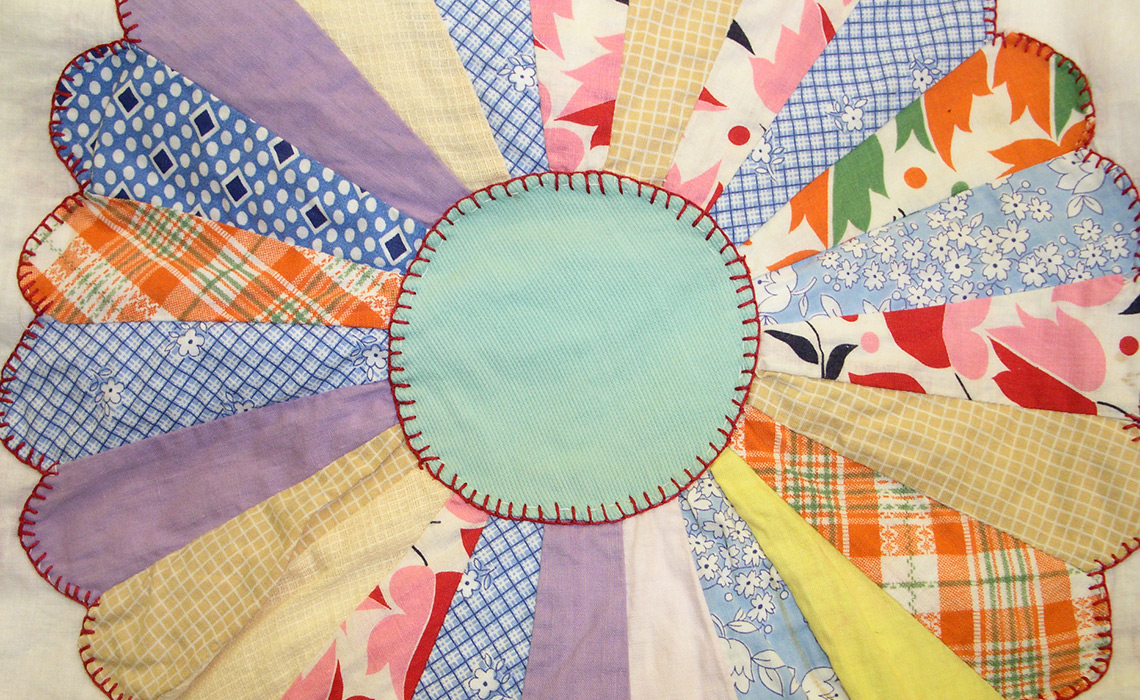 Log Cabin Quilt Pattern
The Log Cabin quilting pattern features strips of light and dark material sewn along the sides of a square. It gets its name because of the way the strips of fabric resemble the logs of a log cabin. Specific to Amish culture, a red center square symbolizes the hearth or fireplace of a home and a yellow center square indicates a welcoming light in the window.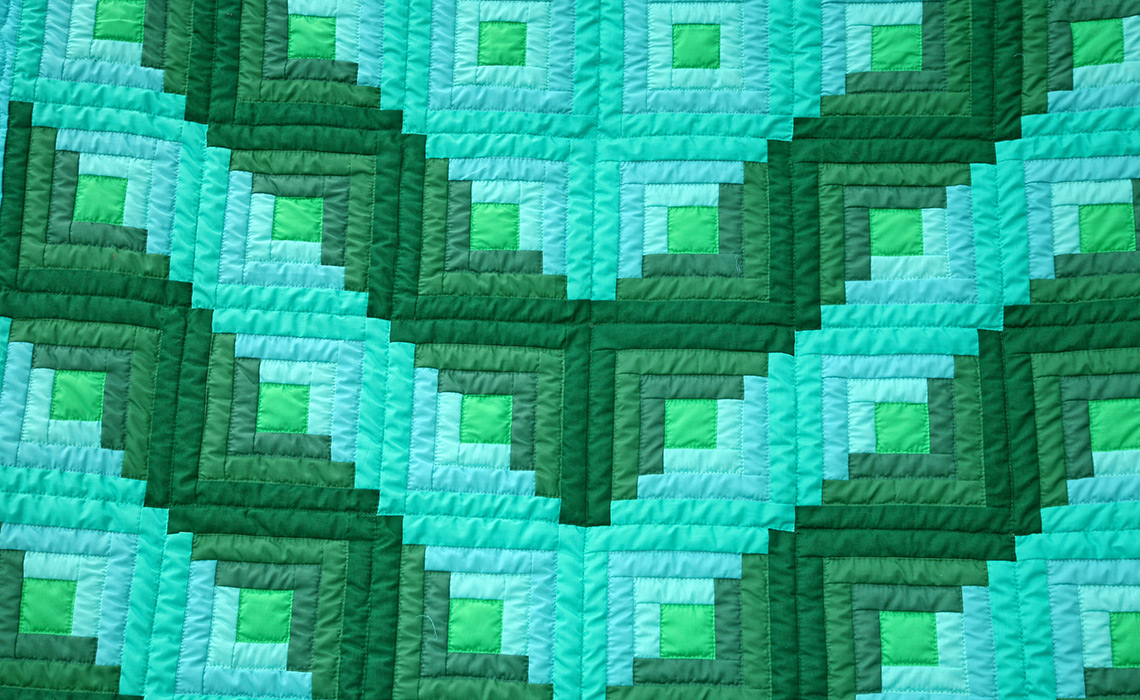 Star of Bethlehem Quilt Pattern
One of the few pieced patterns to come to America from Europe, the Star of Bethlehem is one of the oldest and most popular quilt patterns used by the Amish. Traditionally, this pattern was designed using bright colors by European quilt makers. Since the Amish typically use dark colors in their quilts and clothing, they altered the original design to include a darker color background which allows the beautifully ornate star to shine.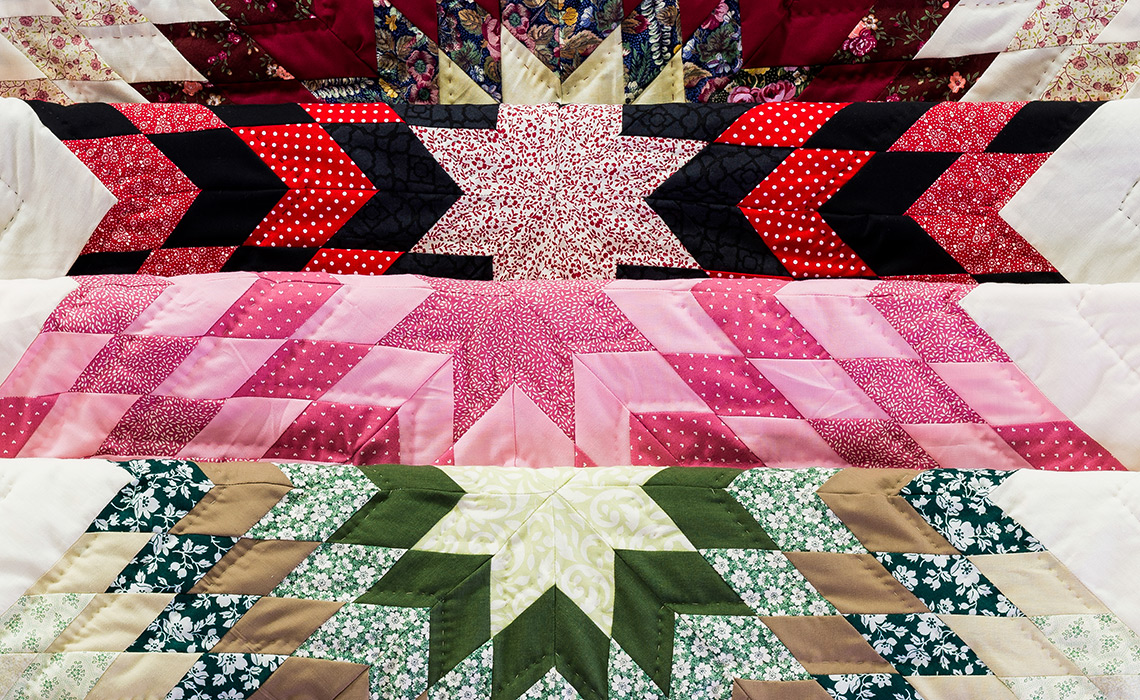 Sunshine and Shadow Quilt Pattern
The Sunshine and Shadow quilting pattern is closely connected with the Lancaster County, Pennsylvania Amish. This complex pattern is made by sewing together small solid fabric squares to create circular rings of diamonds. The pattern could have been easily made from scraps of old fabric and clothing items. Often, the fabric includes some brighter colors against a darker backdrop and border, which are common in Amish quilts. The thick outer border is often stitched with traditional designs like baskets, tulips, vines, and grapes. Those outside the Amish community believe the Amish Sunshine and Shadow pattern symbolizes the Amish belief in the importance of balance in life.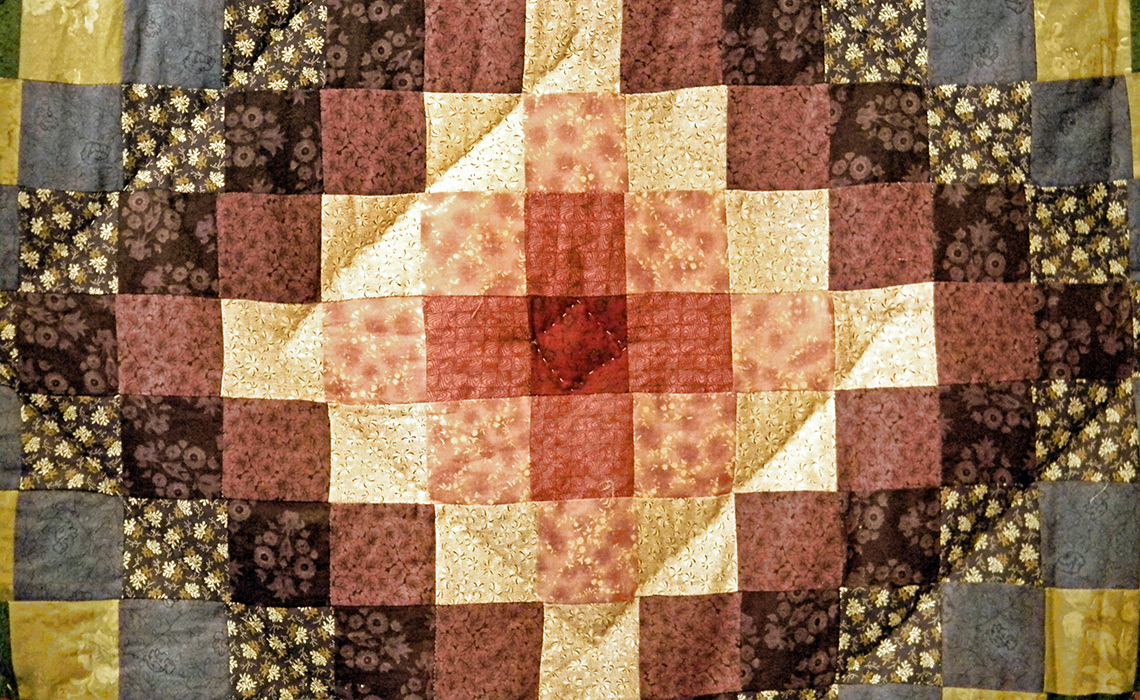 Start your Family Tradition and Heirlooms
Which quilt pattern was your favorite? Did you know that you can purchase Amish quilts and wall hangings and other beautifully handcrafted Amish goods at the Amish Village market? These handmade goods and products will be cherished and passed down to future generations.