Amish Heritage And Village News
Want to learn more about Amish traditions, culture, and heritage? Want to see how The Amish Village changes over the seasons? We pack our blog with helpful articles all about the Amish culture and some news about The Amish Village.
Property Spotlight | Smokehouse
May 13th, 2016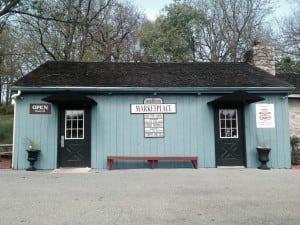 Ever wondered where you could find tasty treats, speciality beverages, candy and homemade jams & jellies on your visit to The Amish Village? Our Smokehouse Market is your one stop shop! Today on the blog we wanted to showcase our Smokehouse Market and give you a little glimpse into our specialty store.
Even though we do not have a restaurant, on our property, our Smokehouse Market will be sure to fulfill any craving. Whether you have a sweet tooth, or prefer something salty, we guarantee that you will not leave our Smokehouse disappointed. Below you will find the different categories of items that we have in our Smokehouse, a brief description of those items as well as a few pictures for your enjoyment!
Jams & Jellies
From traditional Strawberry Jam to unique Apple Cider Jam be sure to check out our large selection of Jams & Jellies. All of our Jams and Jellies are made by a local Amish neighbor so they will be sure to not disappoint. We also give out samples DAILY!
Hot & Cold Beverages
From Hot Coffee and Tea to Cold Meadow Tea, Bottled Sodas and Fresh Apple Cider our Smokehouse has beverages for every season!
Merchandise & Souvenirs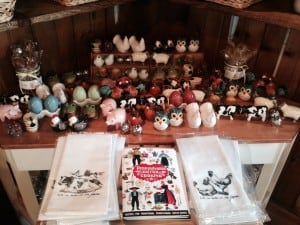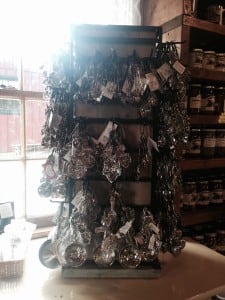 Other than just food & beverages, our Smokehouse Market also has a wide selection of merchandise and souvenirs for any room in the house! Some examples include Measuring Spoons, Salt & Pepper Shakers, Dish Clothes, Magnets, Mugs & more!
Candy & Chocolate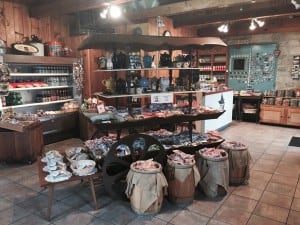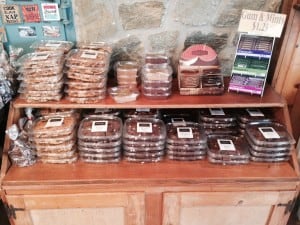 We have a wide variety of locally homemade chocolate and candy for those visitors that have a sweet tooth! Be sure to check out our big selection of Stroopies, Fudge, Caramels and Speciality/Old Fashioned Candies.
Next time you visit The Amish Village be sure to look for the BLUE BUILDING! That is where you will find the major selection of goodies & treats that will make your visit to Lancaster County, and The Amish Village, unforgettable! 🙂