Amish Heritage And Village News
Want to learn more about Amish traditions, culture, and heritage? Want to see how The Amish Village changes over the seasons? We pack our blog with helpful articles all about the Amish culture and some news about The Amish Village.
The Meaning Behind Lancaster County Chicken BBQ
June 13th, 2022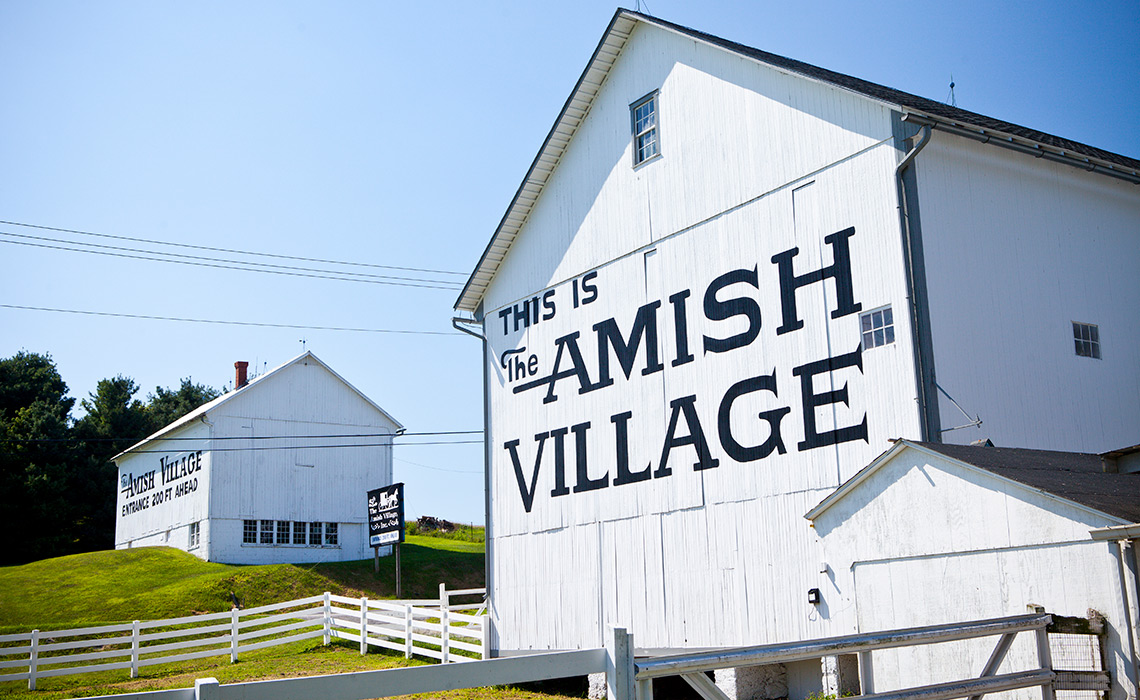 If there's one thing Lancaster County is known for it's our hospitality. Our traditions are rooted in a helpful spirit of community and centered around hearty homecooked meals. For the Amish, most celebrations are commemorated with a family-style feast prepared by all generations of the women within the community. It's an opportunity to share the bounty of the season, gather in fellowship, and socialize with friends and families.
The summer months are some of the busiest for the Amish as farming is in peak season. Verdant fields, ripe with strawberries, corn, and tobacco line country roads where you'll often find fresh produce, flowers, and baked goods ready to be shared at Amish roadside stands and farmer's markets. Another welcome sign of the season is chicken BBQ!
This time of year, many Amish communities gather for picnics after Sunday services or in celebration of religious holidays including Ascension Day and Pentecost Monday. Farm-fresh chicken slow-smoked over the grill and finished in a tangy-sweet sauce is often at the center of the meal accompanied by fresh corn, pickled eggs with red beets, three-bean salad, shoofly pie, and other Pennsylvania Dutch dishes.
Lancaster County Traditions
For the Amish, chicken BBQ is not only a favorite summertime meal but also an extension of their craftsmanship. Amish chickens are raised and harvested in the traditional farming methods practiced as part of the Amish way of life. Chickens enjoy an active life with free range of the farm and are often tended to by Amish children as part of their daily chores. Chicken BBQ can be found throughout Lancaster County featured at restaurants owned by the Plain Community and offered to-go style at markets.
You'll also see chicken BBQs as a symbol of community around Lancaster County. When financial donations are needed, you'll often find a chicken BBQ pop up in support. These impromptu drive-thru setups feature homemade meals available to both the Amish and English communities. Chicken BBQs are also organized as annual fundraisers and part of Lancaster County's annual Mud Sales, which raise money to support rural fire companies and emergency response services that the Amish are often volunteer members of.
Chicken BBQ fundraisers are organized to collect donations, but they also provide an opportunity for the English and Amish to gather as neighbors and strengthen the unique ties of community found in Lancaster County. 
Picnic on the Farm
There's no better way to learn about a culture and its people than through food! Join us every Saturday for a traditional Lancaster County Chicken BBQ at The Amish Village. Locally owned Amos Blank BBQ will be on-site preparing farm-fresh meals including BBQ chicken, two sides, and dessert. Gather in community and enjoy a picnic with us on the farm, or take it to go.
Amish Chicken BBQ
Meals $11
Ala Carte $4.50 per piece
Available Saturdays through August, 9 am – 5 pm.