Amish Heritage And Village News
Want to learn more about Amish traditions, culture, and heritage? Want to see how The Amish Village changes over the seasons? We pack our blog with helpful articles all about the Amish culture and some news about The Amish Village.
Where Do the Amish Go on Vacation?
April 26th, 2023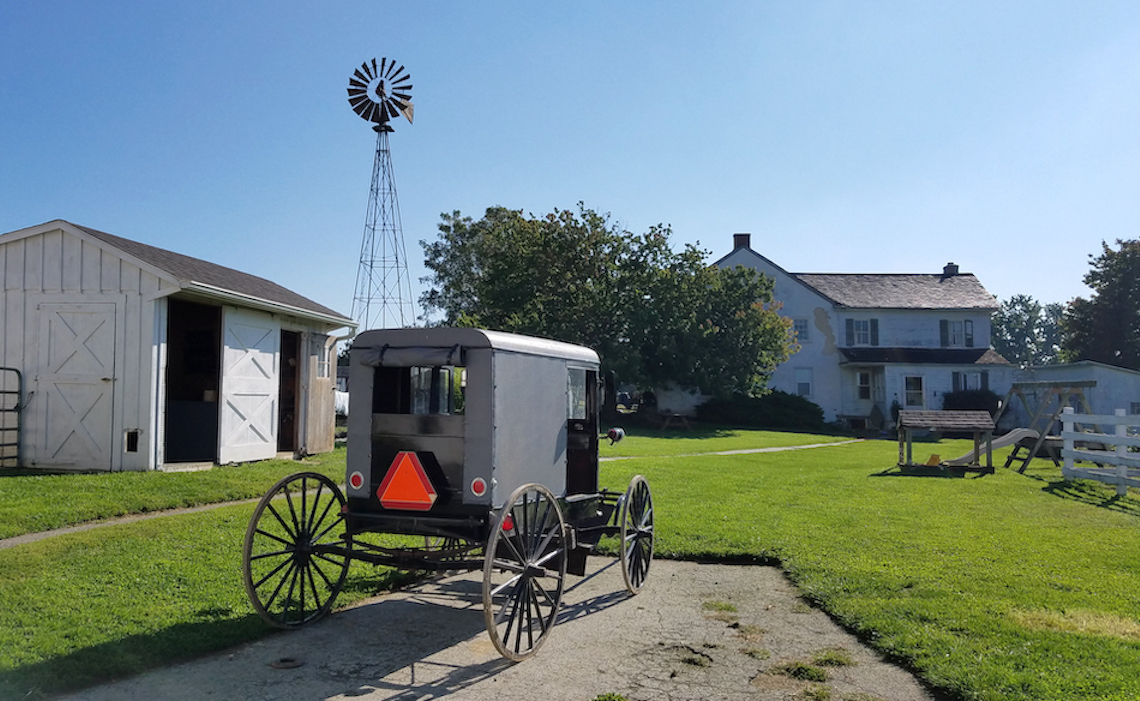 When vacationers from Pennsylvania, New Jersey, New York, Maryland, and Delaware are planning their summer getaways, many set their sights on Lancaster County, PA – and with good reason.
Lancaster County has become a popular destination for travelers both near and far. From its quaint suburban towns and villages with antique shops and cafés to its thriving downtown area with fine dining, theatre, and the arts, there's no shortage of things to do for people of all ages and interests.
Even though there's more to see and do in the area than ever before, there is still one thing that many visitors first think about when they think about Lancaster County – the Amish. 
The Amish of Lancaster County
Lancaster County, PA is home to the largest and oldest Amish community in the U.S., with more than 43,000 Amish individuals living in the area.
Between the 1720s and 1730s, a small Amish community fled religious persecution in Europe. Embracing William Penn's promise that Pennsylvania offered religious freedom, they settled in the area. Still today, their unique way of life resembles what it was back then – simple, non-materialistic, and dedicated to God.
The Amish culture is recognized mostly for their deep religious beliefs; their "plain" clothing, which reflects their philosophy of humility; and their resistance to change and technology based on the effect it will have on their community.
Many Amish communities include successful entrepreneurs who are an integral part of the local economy – from bakers and cabinetmakers to home builders and hardware manufacturers. 
The Amish are known for their strong work ethic. If you live in or visit the area, it's very common to see the Amish working from sunrise to sunset (except on Sunday, which is their day of worship). 
Do the Amish Go on Vacation?
One of the most common questions we get asked at The Amish Village is whether this hard-working community takes vacations. The answer is yes! 
And, do they travel outside of their local area for vacation? Yes!
Perhaps the most well-known vacation destination is Pinecraft, a small Amish neighborhood located in the city limits of Sarasota, Florida. The history books state that Amish and Mennonite farmers were persuaded to come to the Sarasota area in the 1920s with the promise of profitable celery farming. The soil, however, turned out to be unfit for the crop. But many Amish were still drawn to the warm weather and decided to settle there or come back regularly for vacation. 
Today, there are several hundred permanent, year-round residents in Pinecraft. But over the winter months, thousands of Amish from Pennsylvania, Ohio, Indiana, and other parts of the country flock there for rest and relaxation. 
Planes, Trains, Automobiles? 
The horse and buggy is the most common mode of transportation for the Amish. But to get to Pinecraft and other far-away vacation destinations, they use other forms of transportation.
Passenger Van. Travel by van is a popular option for the Amish. A non-Amish driver is often hired to transport a family with several children, parents, and other family members to their vacation destination. Many people refer to this as an Amish Taxi – or maybe Amish Uber is more fitting these days!
Train. Train travel is another common method of long-distance transportation for the Amish. Although it does take longer to get to a destination compared to other travel methods, it's not unusual for an Amish family to use Amtrak for their vacation travel. 
Charter Bus. One of the most popular ways to get to Pinecraft, FL is by charter bus. Every year, the Pioneer Trails bus line and other charters drive the Amish back and forth from their home communities to Pinecraft. Buses typically run daily during the peak winter season, and most vacationers return home by March. 
Favorite Vacation Activities
Once they arrive at their vacation spot, the Amish typically get around by walking or using 2-wheel bicycles or 3-wheel tricycles (no horse and buggies are allowed). They enjoy a variety of recreational activities including shuffleboard, horseshoes, and volleyball or basketball games. 
Families also spend time gathering at the beaches and local parks and visiting the local shops and restaurants. 
Other Popular Vacation Spots
Amish families in the northeast that are looking for a vacation spot closer to home will often visit beaches in Maryland, New Jersey, Delaware, and even Virginia. It depends on where they live, how far they're willing to travel, and how many days they're looking to get away. 
Ready for YOUR Vacation? Visit Lancaster County and The Amish Village!
If you're ready for your vacation and would like to learn more about the Amish way of life, then a visit to Lancaster County, PA is a must!
During your visit, be sure to stop by The Amish Village. We're passionate about teaching others about the Pennsylvania Amish and representing how the Amish have lived here in Lancaster County for over 300 years. Learn more about our tour options that are available for families, large groups, and school field trips. We hope to see you soon!