Amish Heritage And Village News
Want to learn more about Amish traditions, culture, and heritage? Want to see how The Amish Village changes over the seasons? We pack our blog with helpful articles all about the Amish culture and some news about The Amish Village.
The Amish Village is More Than a Farm and House
August 28th, 2019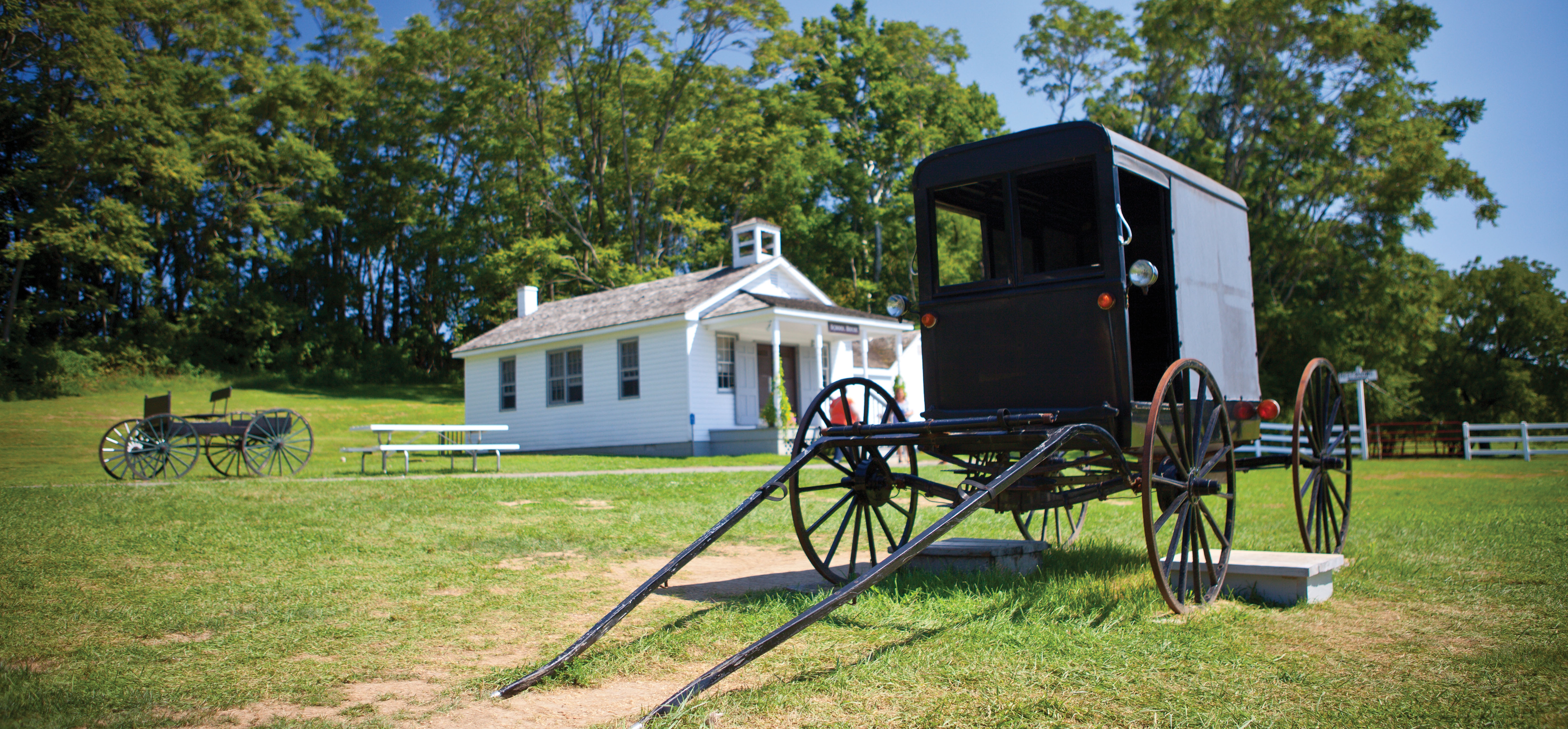 It is true that The Amish do not live in an Amish village, but The Amish Village is the place to go and learn about Amish culture and lifestyle. Located in the country away from the hustle and bustle of the highway and big box stores, The Amish Village offers more than just a tour of an Amish farm and house. Our experience gives you an inside view of the Amish community – sharing customs, culture, and how this conservative community adapts to the more modern world around it.  Your visit starts with a guided tour of an authentic Amish homestead where you can literally walk room-to-room from the kitchen, bedrooms, and the summer kitchen. From there you enter the 12-acre village where each stop along the way offers a unique experience to learn something new.
Amish Farmhouse & Village Tour:
Whether you are sitting in one of our authentic Amish buggies or strolling through our covered bridge, our village immerses our guests in the Amish culture. The Amish Village grounds have many opportunities to take photos with your friends and family as you experience the Amish way of life. We also feature a blacksmith shop furnished with tools and The Amish Village Store where you can find the perfect keepsakes, like Amish crafts, handmade goods, or other Lancaster-themed items to remind you of your time in Amish Country. During the village tour, step into our authentically-furnished one-room schoolhouse and compare the Amish education to yours. You will also find a playground area for children of all ages to explore and enjoy. Learn about Amish history, culture, and traditions within the setting of our authentic Amish Farmhouse built-in 1840.
During the self-guided village tour, you will encounter many rescued farm animals that now have a safe and loving home with The Amish Village. Feel free to pet the animals or give them a snack by purchasing the feed on-site. Around the Village, you will find some chickens and ducks roaming on the grounds, cows and sheep grazing in the pasture, and you are welcomed to check out where the animals are kept. We love our animals, and they love visitors, so don't forget to check out the Farmhouse during your visit. 
Premium Bus Tour:
See how present-day Amish live in today's more contemporary culture by taking a bus tour through Lancaster County's backroads. During the 90-minute Backroads Bus Tour, you will learn about Amish traditions while riding in our temperature-controlled bus with seating capacity up to 14. Our tour includes a narrator who provides insight into traditions, culture, and lifestyle. The bus will also stop at Amish shops and/or roadside stands for our guests to have the chance to purchase local goods directly from the Amish community.
If you want to experience everything The Amish Village has to offer, be sure to book the Premium Package Tour which includes all the unique tours and features that we have to offer. Book your tour today!